How to: Style with Scallops
Emma shares her tips of how to introduce this soft detailing to your home.
Browse through any interior design magazine these days and you are sure to find scallop detailing. Is it fad or something worth investing in? Having started my career in fashion I get excited by trends so, I say embrace fashion but chose your items wisely. Below are some of my favourite ways to embrace the softer shapes in our homes.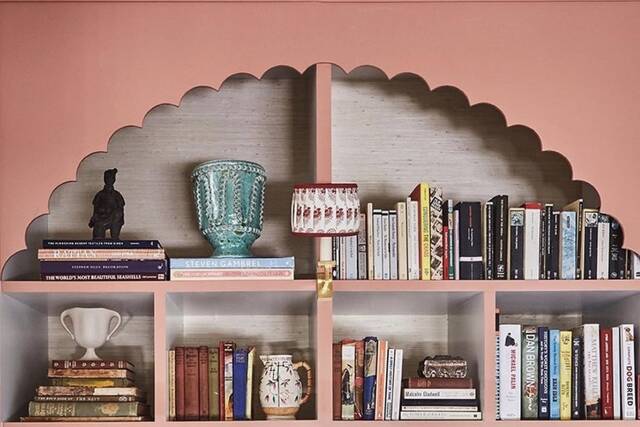 Below Georgia Taperhowe uses scalloped edge to soften this window seat in an LA project.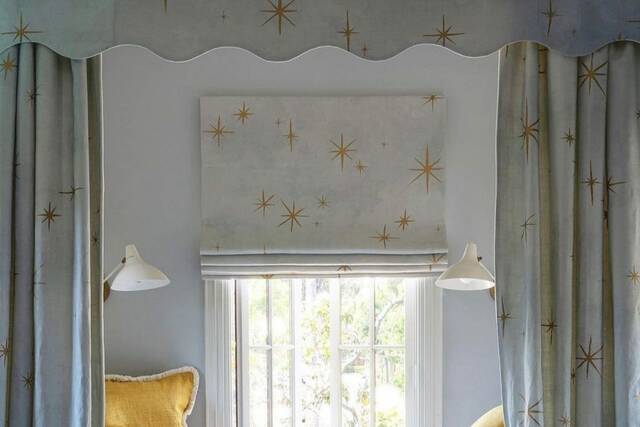 Studio Giancarlovalle had fun with this kids bedroom design. I love the way the interior of the shelving complements the pale blue.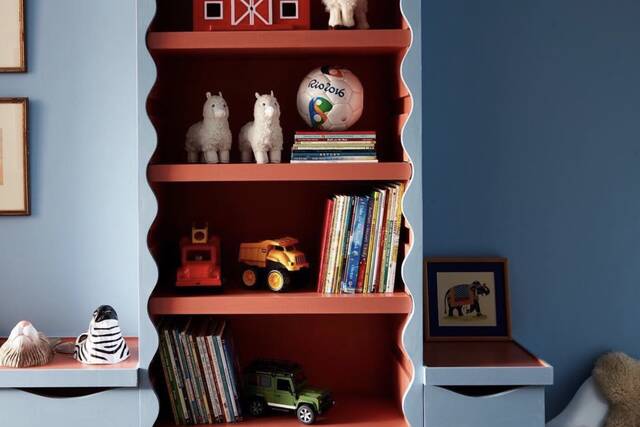 Katherine Paravicini has cleverly painted this fireplace with a simple scallop and continued the colour inside the fire. A very simple way to add a scallop detail to a room.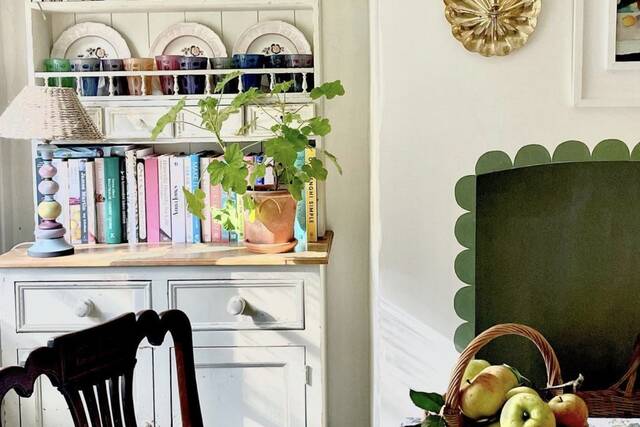 Choosing furniture with a different shaped detail like the below one used by Jessie Schuster is another way to add scallop to your project.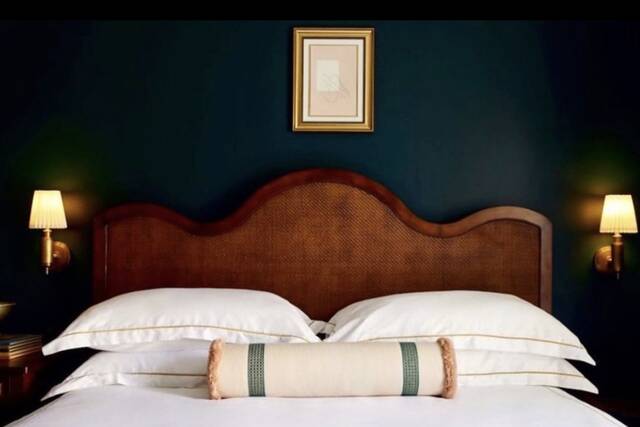 This scalloped edge ottoman was specially created for one of Katherine Paravicini's clients. The soft curves compliment the wallpaper. In another of her projects she has chosen to introduce scalloped finishes to the edge of this banquette seating.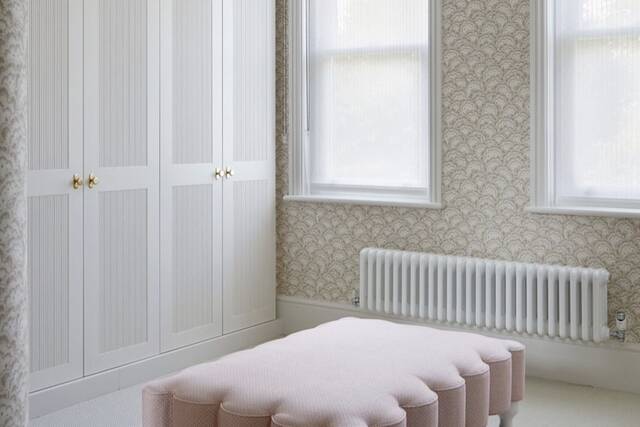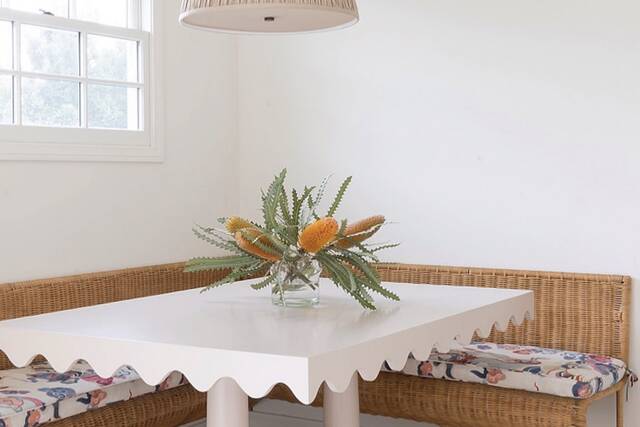 Jennifer Manners collaborated with celebrated interior design studio Salvesen Graham to design a flatwoven rug with a twist. The very first of its kind, SCALLOP takes a classic double-border format and adds a little flourish: the rounded edge detail.

"We have long been fans of a scalloped edge in our interior schemes," say Mary Graham and Nicole Salvesen. "We had the idea to incorporate this detail into rug design and were thrilled when Jennifer agreed to collaborate with us. This simple yet effective scallop detail adds so much to upholstery, a leading edge of a curtain or a lampshade, we thought it would work wonderfully in a rug."
Awarded 'Best Accessory' by Homes & Gardens magazine in September 2019.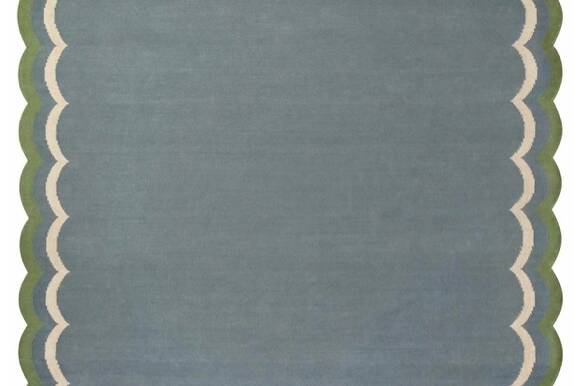 If you wanted to elevate an existing shelf with scalloped detailing then you could go no further than Camilla Hampton Interiors. She has created a range of edging trims which you can find on her website or via Amazon.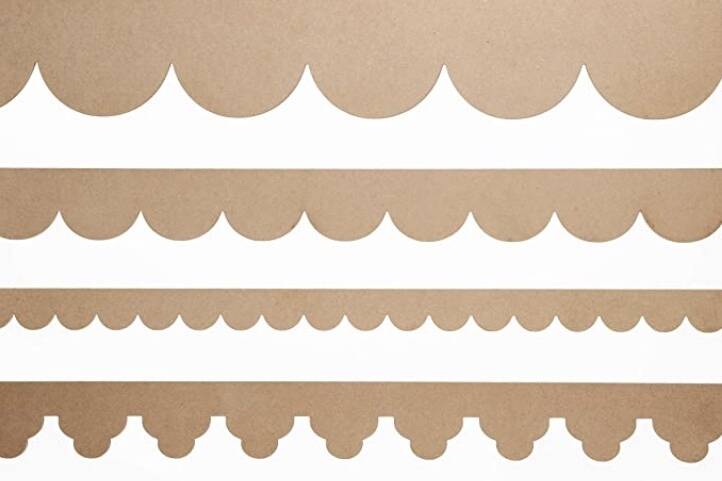 The perfect gift. I love a tray and I especially love this Addison Ross Large Ottoman Tray available at Liberty. An expensive way to add a little of the scalloped trend to your sideboard of cocktail cupboard. Why not go the whole way with this brightly coloured drinks trolley from Vanrenen G W Designs.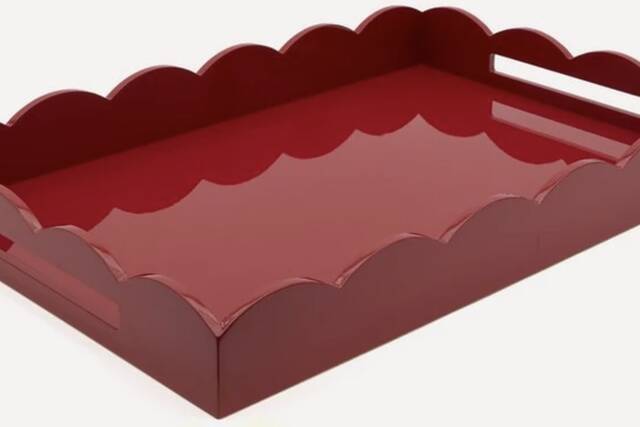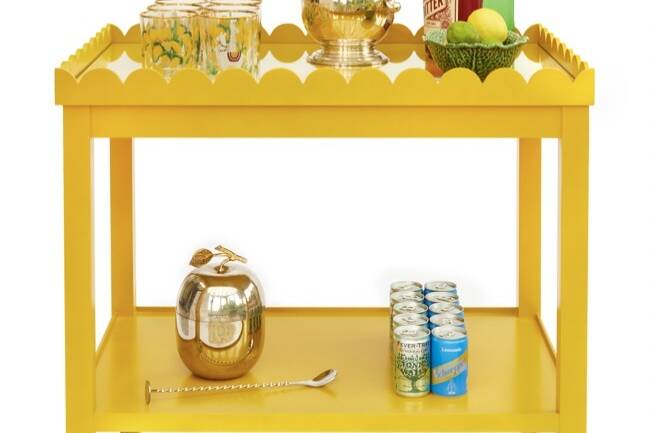 Matilda Goads famous scalloped lampshades have found their way into many design schemes across the country. Changing a lampshade is such an affordable way to update a room to be on trend.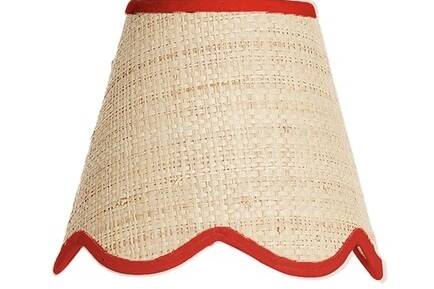 My last two suggestions include Birdie Fortesque table mats and Sophie Conran's scalloped shaped bed linens.